INQUIRY Sport High 7 Tales of 2019: Pacquiao is reversing time
This year there was no shortage of drama, festivals and iconic moments in Filipino sport, and there were some that stood out from the others.
In the next few days INQUIRER.net will list the top 7 sports reports from 2019.
A man who needs no introduction starts the list.
It is said that the father's time is unbeaten, but Manny Pacquiao seemed to have found the fountain of youth, and it does not appear that he will wear off after two excellent performances in 2019.
Pacquiao was 41 years old last week and it was only five months ago that he defeated a much younger opponent at Keith Thurman for the WBA welterweight title (Super).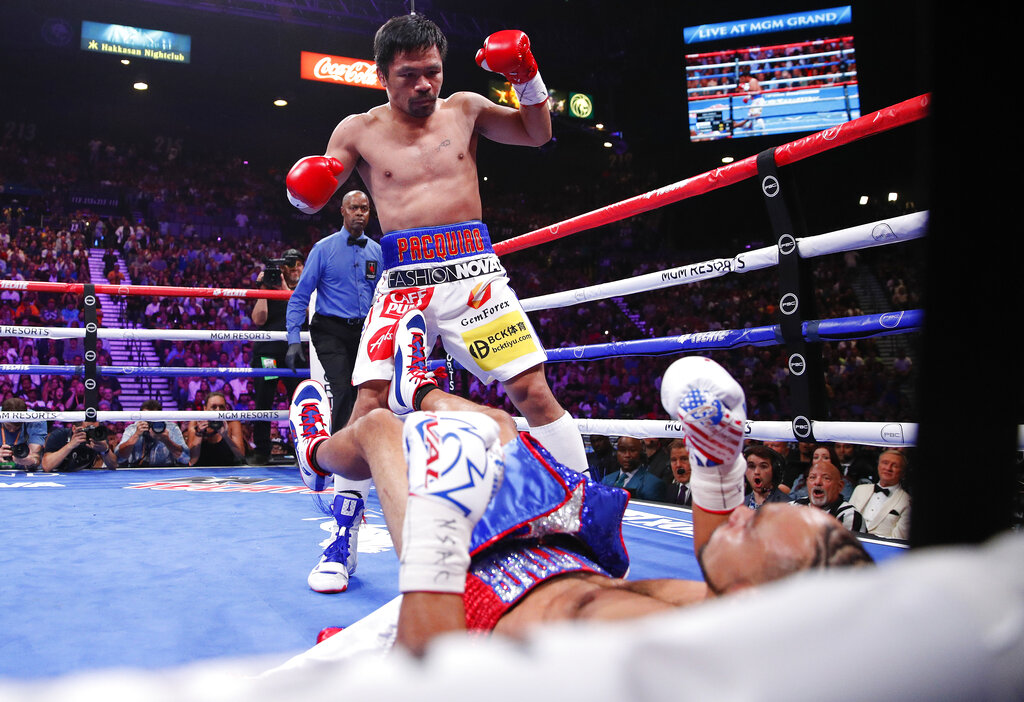 FILE – Manny Pacquiao responds after seeing Keith Thurman in the first round during a welterweight title fight on Saturday July 20th Knocked down in Las Vegas in 2019. (AP Photo / John Locher)
With an undefeated master taller and 10 years younger than him, Pacquiao made an early statement in which he was put down in the first round on the way to victory by separate decisions, the fight.
The masterful victory over Thurman is only half of the impressive year of the Filipino ring legend.
The other was his 12-round demolition by Adrien Broner last January in his first fight in the United States since 2016.
Pacquiao announced his return with a vintage appearance to achieve a one-sided victory.
FILE – Manny Pacquiao, right, meets Adrien Broner during her WBA welterweight title fight on Saturday, January 19, 2019, in Las Vegas (AP Photo / John Locher)
The only eight-division sports champion plans to return to his shortlist of potential opponents early next year with Danny Garcia, Mikey Garcia, and Errol Spence Jr., who is the IBF and WBC welterweight world champion.
Read more
CURRENT STORIES
MOST READED
Don't miss the latest news and information.
Subscribe to INQUIRER PLUS to access The Philippine Daily Inquirer and others over 70 titles. Share up to 5 gadgets, listen to the news, download it at 4:00 a.m. and share articles on social media. Call 896 6000.
For feedback, complaints or inquiries please contact us.